I feel like I have so many things to catch up on, so back to the good old hodge podge bullet point post...
Last week, A and I joined our local mommy group. We had a great time at the meet and greet where I actually knew a few moms and met a few others with toddlers right around A's age and also have babies on the way! Ashlynn had a ball eating everyone else's goldfish (
or "blub blubs"
), but it's okay because someone went to town on her puffs. Looking forward to attending more events and having more regular playdates.
Afterwards, we were pushing naptime so I rushed home. When I pulled into the driveway and started to get A unbuckled I noticed Bunny was missing. Bunny came to the Meet and Greet, natch, but even though I know he made it out of the store, he some how didn't make it home. If it was any other toy, I would have forged ahead with the nap, but instead I drove back (thankfully only about 5 minutes) and found him sunning himself in the parking lot right next to where A's door was. So happy he wasn't bunny roadkill. Ashlynn was pretty thrilled too.
Saturday we headed to NJ to celebrate our friend's children's 3rd and 1st birthdays. As usual, we had a blast hanging out with the gang and watching the kids and babies interact, especially now that they are all getting older. Ashlynn even handled the car ride alright, me on the other hand, not so much. My back is not a fan of sitting in the car for 90 minutes... nor my bladder.
Pregnancy. I remember feeling similar with A around this point last go-round, in terms of feeling stretched and uncomfortable, but I feel like the dial has been turned up to 10 with everything else. The acid reflux is so bad I can't sleep. I occasionally see floaters, but to the effect of stars, they actually twinkle. This is scary since it can be a sign of pre-eclampsia, however I have blood pressure so low they occasionally ask if I'm actually alive and I'm protein free in the ladies room test. Doctor thought it was optical migraines, but I think it's just my low blood pressure. It only happens when I get up too fast. Will ask again at my next appointment. Also, I'm having Braxton Hicks contractions daily. They aren't painful, but they are pretty uncomfortable. It's also hard to relax and rest when they happen when I'm chasing a toddler. 10 weeks to go.... potentially less. The fun part is, truly, with feeling this stretched, movement is insane. This is the best part about pregnancy (aside from nightly ice cream). I love being able to see and feel the baby kick, punch, elbow, and hiccup. I'm trying hard to cherish this time as much as it's taxing on my body. It's 99% my last go-round and I want to soak in what's good, even when third tri highlights the hardships. I can't believe in 2 short months we'll be getting to know a new family member!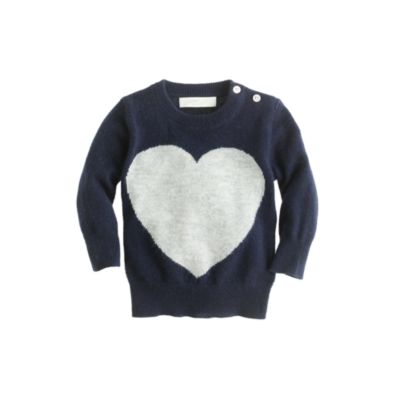 Two words -
J.Crew. Baby
.
Nursery. Slow and very steady wins the race, right? We have almost all the knobs on the dresser switched out, just have to finish the bottom row. The design effect in the closet is done, but we need to anchor the shelf and hang the rods. Crib sheet and changing pad cover arrived. Need to buy a shade and hang the curtain rods. Make a final decision on what I'm doing to fancy up the curtains, have a few options in mind. Back to the store to get a chair and get some lamps since there is no light in the room.
Oh and art, need to work on that too. ::panic attack ensues::
Sick. I thought Sunday A was little off and that it was her teeth. I can see a top incisor cutting and the back half of her upper molars are finally dropping (only the fronts had originally cut through). However, by Monday the runny nose started and knew it wasn't a new teething symptom starting. She finally starting getting some sleep on Tuesday taking two awesome naps and actually sleeping through the night, she did again the next night and seems to be on the mend. However, mama and dada not so much. Hopefully we fight as fast as she did.
Ok that's enough for now. Hopefully we have some more exciting things to share next time. Like nursery progress with photos or happy faces without red noses. Thankfully tomorrow is Friday!