It's happening.
As totally cheesed as it is, sartorial inspiration can be found any where. Today it was found in my baby's closet. Yup, I've found adult outfits inspired by baby's. SMH.
....but, but, but they are pretty cute if I do say so myself. And it's not like I'd dress us both up like this at the same time.
Or would I??
So now I bring you the start of the BIMO series... (
baby inspired mommy outfits
)
Today, we have Ashlynn modeling her 13 Week Photo, wearing a Baby Gap chambray embroidered dress, champagne Target ballet flats, and accessorizing with a multicolor rosette headbead. (
Do I sound like a QVC host yet?? I should totally be hosting the 'fashion shows' on all the RHof franchises... Andy Cohen, call me!
)
Adult Translation:
Surprisingly, I put this outfit together with items that are actually in my closet. Well, everything but the
Rebecca Minkoff MAC Eyelet Clutch in mint
, because let's face it, a studded light colored clutch isn't really ideal for toting wipees and (cloth) diapees.
A bit better than "Mommy and Me" from the 80s??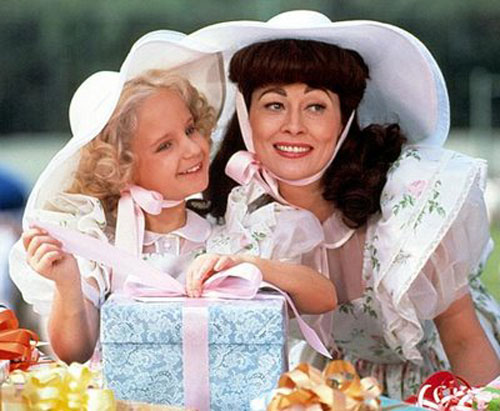 (this is simply horrific)
Andplusalso, the celebrities are totally doing it.....
So what do you think? Would you rock Ashlynn's inspired style?