Thank you to all who left such sweet comments and sent personal messages to me after yesterday's post. It's very exciting to know I have your support and it means so much to me!
Last post, I mentioned that I haven't really been shopping much. It's a bit of a lie. I actually did ZERO shopping from August through the beginning of November, then we had our 1st Trimester Screening (which was our milestone from before) and after that came back with good results, I finally whipped out the credit card!
I first made a purchase for the Bouncer. Since I was holding out on any and all things baby related making sure we'd "make it' through the 1st trimester, I bought the item that had inspired the nursery design - when I started designing it (in my head) a year ago. It was a total splurge, because really no throw pillow should cost this much, but I just absolutely love it. Damn you, Serena & Lily!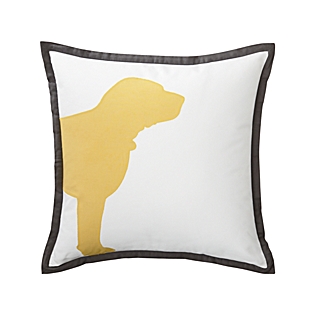 So about a week after that, I realized I quickly getting uncomfortable in my jeans. My pair of Free People Skinnies were still holding tight... or well
stretching
tight, but wearing black skinnies almost every day got old fast. I ordered the
1969 Skinny Maternity Jeans
from the Gap with a coupon, and while they felt like sweatpants up top (with the demi panel), they were awkwardly baggy in my calves, yet tapered at my ankle. It was like a bad 90s jean. So those went back.
I then decided hell... I wear jeans everyday to work, I might as well splurge on a the good stuff. With a 20% Off Piperlime coupon I got the J Brand Mama J Skinny Jeans (in my usual size) and they are a perfect fit. They actually are cut below the bump and have elastic where the front pockets would be. I do have to pull them up quite frequently (especially if I bend over to pick something up), but otherwise they feel like leggings. I don't know if they'll last me the next 5 months, but they are great for now. I seriously might wear these after the Bouncer arrives. Big fan.
I also scooped up a few non-mat items from Piperlime, with the intent to get good wear out of the next few months.
Oh, how shopping is fun again!! Happy Weekend!