I was browsing Anthro's site last night, and surprisingly not all was holy sweaters and boxy striped tees.... There was a nice little selection that I immediately moved over to my wishlist....
First up, two new awesome sweaters.... love them both! Only gripe, and it's a BIG one, is that they are $118 a piece and both 100% cotton.... What gives Anthro?? you throw some cashmere, wool, alpaca... whatever into a blend, sure I'll "understand" (but not like) the price... I've gotten used to the $98 tag for cotton, but now an additional $20 on top of that?? The buttons aren't even fancy.... humph.
... and they are both Dry Clean (??) since when do you have to dry clean cotton. Not a fan Anthro. Not a fan.
I also was loving some of the tops... some aren't even new, but for whatever reason I changed my tune.
On the Agenda Shell $88
big fan of this after seeing it on Robin's friend Nora on How I Met Your Mother last Monday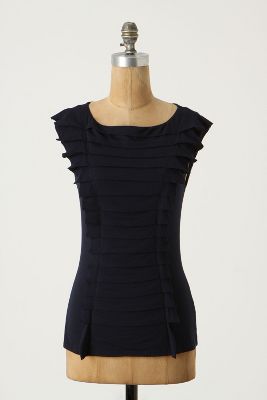 Squeezebox Top $48
I've been looking for the 'perfect' non-plain body con navy top... this just might be it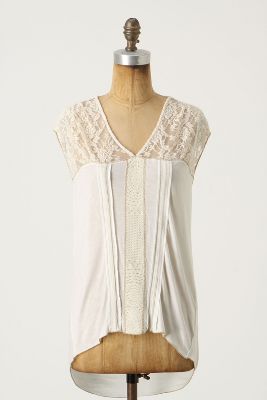 Bespoke Yoke Top $78
I think this might be one of those you pass right over on the hanger, but would look great on with the right outfit.
And if I wore skirts and had an extra $198 laying around.... I'd totally grab this too!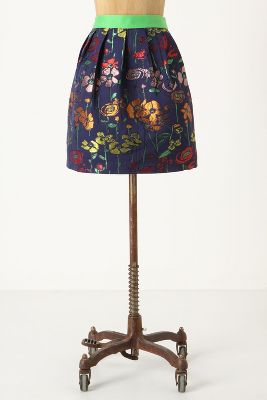 Garden Of The Spectrum Mini $198
and fyi, it's $198 for POLYESTER
Aside from my irritation at inflation, I'm liking some of the new things... hopefully we get out of the cropped and boxy aesthetic and move on to better things for spring.