Like every other blogger out there, here are my favorites (and not so muches) from last night's award ceremony!
My favorite trends of the night include all the emerald green dresses - Elizabeth Moss, Mila Kunis, Angelina Jolie, Katherine Zeta Jones, and I'm sure I'm leaving a few out.... I also love the simplicity that was shown with styles on Emma Stone, Eva Longoria, and Claire Danes. It did seem a little 90s, but it went well with all the sequins (there were tons!) and the 70s era that was re-generated.
Favorite Green Dress
- Not Angelina Jolie!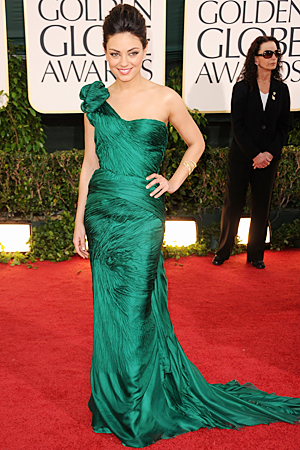 Angelina Jolie did look nice in her's, I loved the shoulder pads, but I feel the dress she wore she's worn a dozen times in black. I don't think Mila Kunis' Vera Wang dress is groundbreaking either, but it flatters in shape in color. She looks pretty.
Favorite Old Hollywood - Dianna Agron, Glee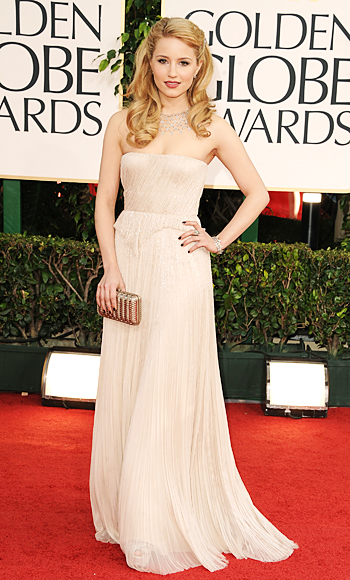 The hair, the J.Mendel dress, the netted jewels around her neck, the lipstick.... she looks like she belongs in another era... Bravo!
Favorite 70s Look - Not Scarlett Johansson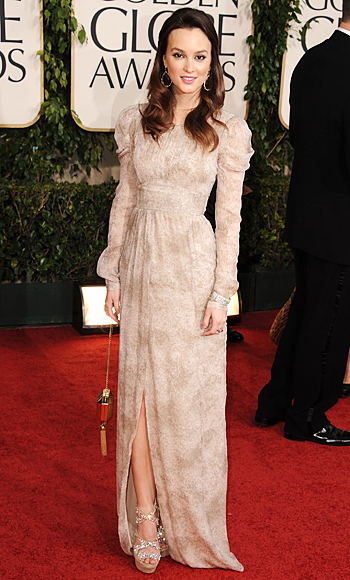 I love the detailing on the sleeves... and her shoes! Look at her shoes!
Most Age Appropriate - Not Natalie Portman (her bump was cute, the flower not so much)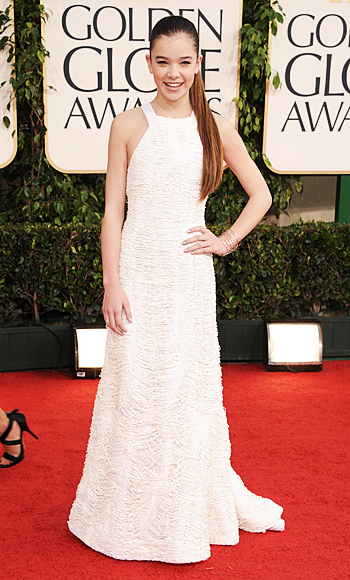 14 year old Hailee Steinfeld from True Grit.
Dear Miley Cyrus (or Miley Cyrus slutty 9 year old sister), Please take notes!
Seriously, it's perfection. She looks chic, youthful, and modest all at once.
Favorite Overall - Anne Hathaway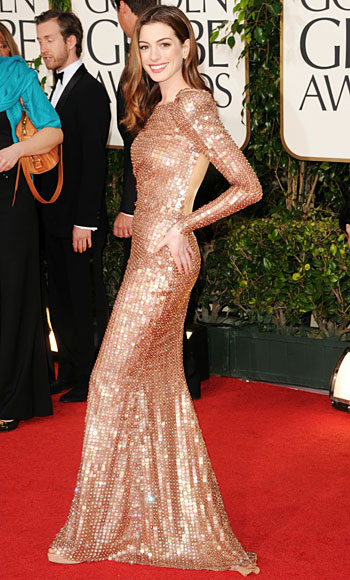 Nailed it!
Now onto my list of underwhelms...
Worst Emerald Green Dress - Catherine Zeta Jones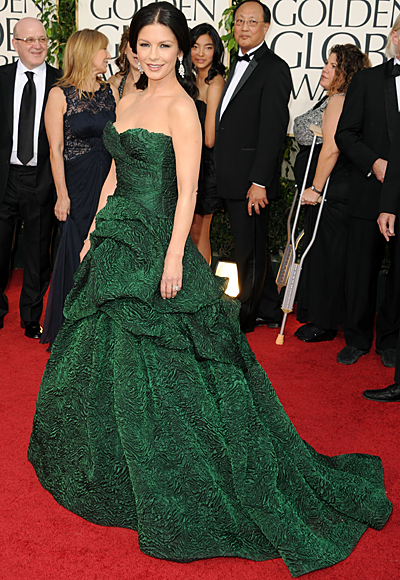 The fabric looks like upholstery. Enough said.
The "Didn't We See This Before Award" - Olivia Wilde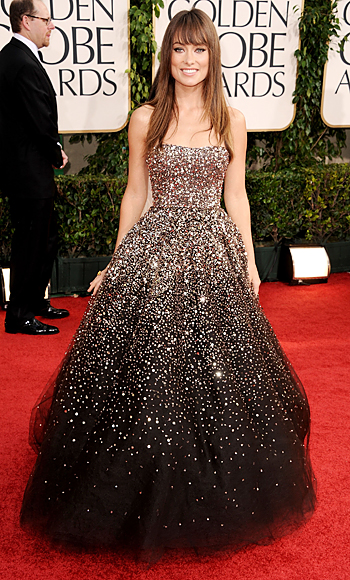 Obviously I'm in a teeny tiny minority here, since everyone seemed to love her... but I loved it first when Cameron Diaz wore this Marchesa gown in ivory at least year's Oscars... except it was made by Oscar de la Renta, and it only had 5 layers of crinoline, not 15.
I'm not saying it's the same... but really, it kind of is....
Worst Take on 70s Fashion - Scarlett Johansson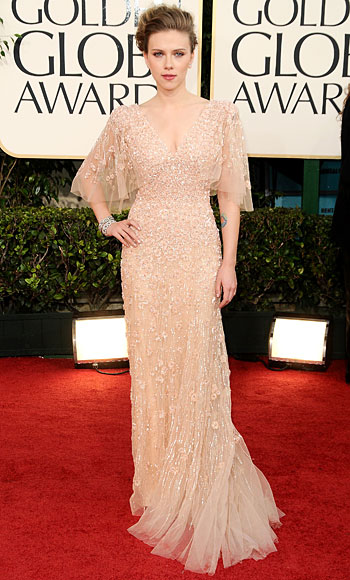 I could make comments about the dress...but I'll go straight for the Bride of Frankenstein hair. This is not how to make your ex-husband jealous, honey. Try again.
The "I Love You, I'm Just Not In Love With Your Dress" Award - Julie Bowen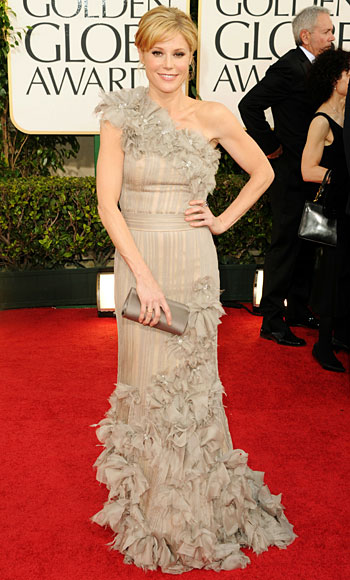 award title self explanatory.
Worst Color Selection - Lea Michele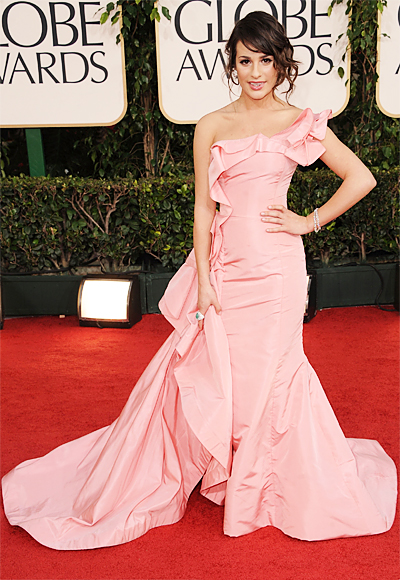 I hate the dress. I hate the fabric. I hate the bubble gum pink color. HUGE downgrade from her last Golden Globe appearance.
And Worst Looks Overall - I couldn't pick just one!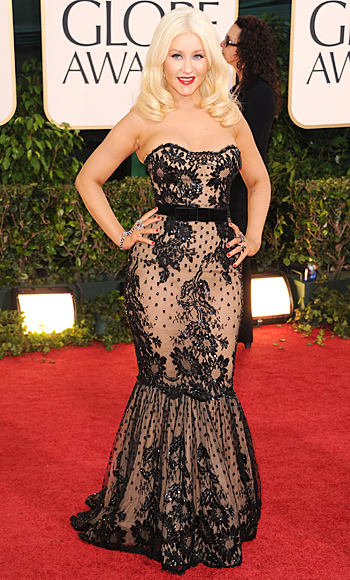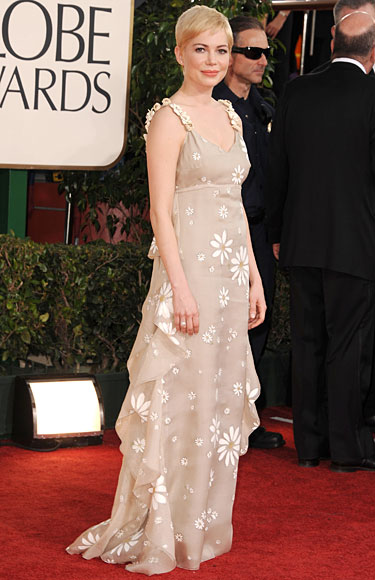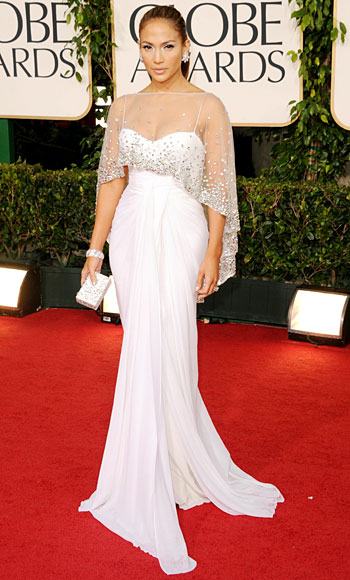 What were your hits and misses??
**All images from Instyle.com and JustJared.com**