I originally saw this Splendid Tab Placket Open Cardigan (my unofficial name for it, because you'll see below there a bunch of others) on Piperlime in their "Real Steals (Under $100)" category.
There are a few versions of this Splendid Cardigan out there ...
- short sleeve in varying colors at Piperlime (
above
), Bergdorf Goodman, and Splendid.com
(for the splurge!)
- striped and half sleeve (elbow length) at Anthropologie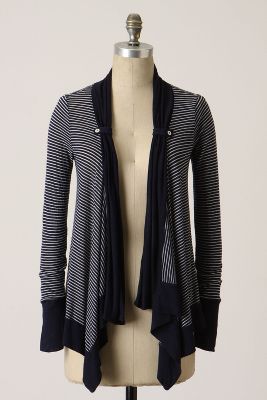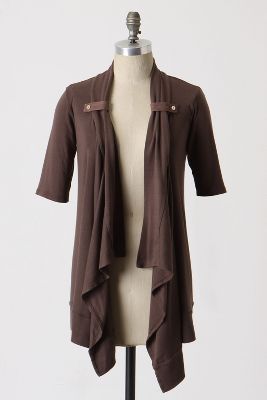 and of course, for less than 1/2 the price of the Proscenium Look-A-Like at Anthro...
The Awesome Steal